Are You on the


Path to Power?
Now, for the first time in his legendary career, Robert Ringer — the "mentor to mentors" — shares his personal-power techniques in three life-changing hours of compelling insights. During these sessions, he will show you how to generate the power to:
Double, even triple, your income by focusing on the things that are most likely to yield the greatest financial results for you — even during the most difficult economic times.
Get time-wasting, energy-draining people out of your life once and for all.
Tap into your true (and virtually unlimited) potential.
Quickly transform the quality of both your personal and business life.
Leapfrog over the pack rather than fighting your way through it.
Overcome problems, obstacles, and adversities quickly and calmly.
Power versus Force
In this eye-opening series, Robert Ringer explains, in great detail, the difference between power and force, and why power always triumphs over the long term. Force is about compelling or restraining others, a trait most commonly associated with governments. By contrast, power is about exercising control over events that impact your day-to-day life.
You will also learn how to use the greatest power of all — silent power. This is the same power that Mahatma Gandhi used more than a half century ago to help free India from the British Empire. It was a classic example of power triumphing over force.
Personal power is an internal resource that can overcome virtually any handicap, including lack of education, natural ability, and financial resources. Power is what makes it possible for athletes with average ability to rise to great heights. Or for successful entrepreneurs to overcome one obstacle after another on the way to making fortunes.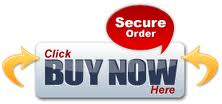 Learn how personal power can help you to:
Get out from under the never-ending stream of trivial matters that diminish your capacity to achieve financial results.
Accelerate your success in every area of life.
Become a magnet for the things, people, and circumstances you need to convert your ideas into moneymaking realities.
Dramatically increase your efficiency so you end up working less and achieving more.
Overcome your attachment to the things that imprison you.
Deal only with people who are enthused about dealing with you.
Enjoy Purpose, Prosperity,
and Peace of Mind
Learn how to unlock your enormous reservoir of potential by bringing your untapped personal power to the surface. Personal power leads to purpose, financial prosperity, peace of mind, vigorous health, a balanced life, and, above all, happiness.
If you're interested in making lasting, positive changes in your life, you won't want to miss out on this landmark teleseminar series. Robert Ringer will show you, step by step, how to increase your personal power exponentially and, as a result:
Develop passion and purpose in your life.
Make certain that your plans are properly implemented — during both good times and bad.
Guarantee your financial success by appealing to the most fundamental principle of human nature.
Generate high energy at will.
Avoid the mistake of undervaluing yourself, your products, or your services.
Embrace your strengths and delegate your weaknesses.
And much, much more …
Invest in Yourself
Dollar for dollar, this wisdom-packed series could be the best investment you ever make, because it's an investment in yourself. And the nice thing about personal power is that it's an internal asset, which means it can never be taken from you — not even by the most oppressive government. It also makes you immune to the state of the economy and other external negative factors.
Take advantage of this golden opportunity to join the millions of entrepreneurs, business owners, and individuals in all walks of life who have made gigantic strides toward achieving their personal and professional goals by implementing Robert Ringer's enormous repertoire of moneymaking ideas and strategies.
By signing up today, you can save a whopping 55% off the regular price of this groundbreaking program. Reap the enormous benefits of Robert Ringer's unique insights into every aspect of power — including what it is, what it does, and how you can acquire it, keep it, and use it to get everything you want in life.
The Path to Power audio series is unlike anything you've ever experienced before. It will give you the tools you need to immediately and dramatically elevate every aspect of your life to a whole new level of success.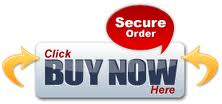 If you act now to take advantage of this great opportunity to discover how to generate the power you need to get everything you want in life …
Here's what you'll get:
Special Discount Price:

A full $121 off …

The regular price of Robert Ringer's Path to Power audio program is $219. But if you place your order today, the cost to you is only $98 — a small fraction of the immediate dividends you will reap from the knowledge and wisdom you acquire. That's a savings of $121 — or 55% off the regular price.
Downloadable MP3 Audio Files:

Three full hours …

You will be given full access to quality audio recordings of all three sessions on www.robertringer.com via a special download page. These include three full hours of Robert Ringer's best insights and strategies into acquiring, and constructively using, the personal power within you. You can even download these invaluable audio files onto your own computer or iPod so you can listen to them again and again at your own convenience.
Free transcripts:

All three calls …

You will also receive typewritten transcripts of all three sessions in PDF format, which you can immediately download onto your own computer. This will make it possible for you to read and reread the invaluable insights and strategies Robert Ringer will be sharing with you. In addition, you have the option of printing out these transcripts if you'd like hard copies to read from.
Plus This Invaluable Special Bonus …
Order today and receive — at no additional cost — Gary Keller's historic interview with Robert Ringer …
Self-made multimillionaire Gary Keller is co-founder and chairman of the board of Keller Williams Realty, the largest real estate brokerage franchise company in North America.
In addition to providing strategic direction for Keller Williams Realty and his many other companies, Keller is also actively involved in writing, teaching, and consulting in the real estate industry.
Now, for the first time, Gary Keller interviews Robert Ringer, who, through his writings, served as a mentor to Keller as he built his Keller Williams Realty empire. Keller describes Ringer's impact on his career as "life altering," and, in this classic interview, says candidly, "You were one of my teachers. I went to school on your book."
Don't miss out on this landmark audio session between two success giants — downloadable onto your own computer. It's worth more than the discounted price you pay for the Path to Power program all by itself.
If you're ready to raise both your business and personal life to a whole new level of success, you won't want to miss out on this opportunity to travel down the Path to Power with Robert Ringer — and be fully prepared for the difficult economic times ahead.