Posted on March 24, 2016 by Robert Ringer
I hate to admit it, but I've been slowly coming around to thinking that perhaps Ted Cruz, even with his many flaws, might be the best guy to have at the controls if Obama really does step aside next January.
Naïve as it may sound, I believe Cruz might actually do many of the things he's promised, such as tear up the Iran nuclear agreement, stop the flow of Middle Eastern refugees to the U.S., work to defund Planned Parenthood, end sanctuary cities, and repeal most of BHO's executive orders. To be sure, it would be hard to stomach his abrasive personality day in and day out, but after seven years of having to endure Obama's arrogance, I guess I could learn to live with it.
But just when I was about to accept the possibility of a Cruz presidency — Wham! — The Penguin lookalike once again pulled out his bucket of manure and started spreading it all over the place. Truth-twisting Ted gives new meaning to the term "full of sh__."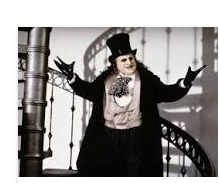 As you undoubtedly know by now, a Cruz super-PAC operative sent out an ad that featured a nude photo of Trump's wife, Melania, with the wording: "MEET MELANIA TRUMP, YOUR NEXT FIRST LADY. OR, YOU COULD SUPPORT TED CRUZ ON TUESDAY."
It made me feel as though we were still in Iowa — the lie about Ben Carson dropping out of the race, the fraudulent mailer that warned voters they were violating the law by not voting, etc. Of course, as is always the case with him, Lyin' Ted said he had nothing to do with this latest incident, that it was one of his supporters — some dunderhead named Liz Mair (a political hack who got fired from Scott Walker's campaign) — who did it on her own.
Really, Ted? Hmm … let's see, if Trump should be held accountable for the actions of hundreds of protestors he doesn't even know — on the theory that he sets the wrong tone when he speaks — shouldn't you be held accountable for the actions of your behind-the-scenes operatives by setting a more genteel tone yourself?
No matter how smart Cruz may be (and he is), no matter how good a debater he may be (and he is), no matter how much knows about the most important domestic and international issues (and he knows a lot), he can't escape one simple rule of human nature:
Once a sleazeball, always a sleazeball!
I have to feel sorry for Cruz's Goldman Sachs wife, Heidi. Trust me, in a head-to-head matchup on wives, Cruz is playing a losing hand. In this day and age, being in any way, shape, or form attached to Goldman Sachs is the kiss of death for a political candidate.
For a smart man, Cruz seems to do an awful lot of dumb things, and once again I think he has ignorantly pushed a lot of turned-off voters over to Trump. He simply can't control himself.
Even his most ardent supporters should be wincing over this one.